Vancouver's #1 Printing Company —
Unsurpassed Sales, Service & Support
Automation One helps companies optimize workflow through effective digital solutions and equipment
Proudly providing our clients with unsurpassed printing solutions since 1981
VANCOUVER'S LEADING PRINTING SOLUTIONS COMPANY
We use the latest technology and deliver digital printing solutions
We offer customized services for both SMEs and multinational enterprises that simplify your life at every stage: from consulting to installation, from technical support to ongoing performance analysis, we take the lead to ensure optimum performance throughout the entire document life cycle.
SECURITY & CONFIDENTIALITY
Ensure your devices provide an appropriate level of security, that prints are inspected and secure.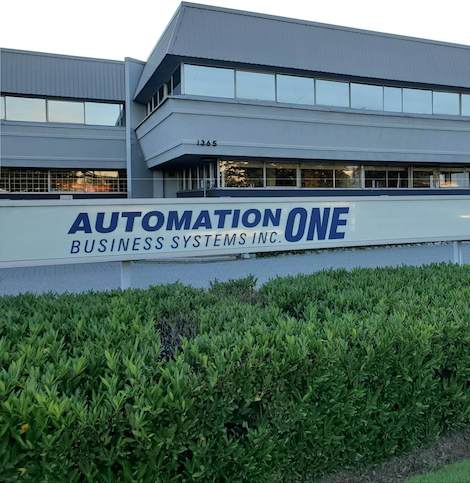 Automation One Business Systems Inc. was founded in 1981 to market photocopier and facsimile systems and has since become the largest independent office equipment supplier and printing company in Metro Vancouver. Our board of directors, local to Vancouver, implement decisions on corporate direction, policies and procedures based on Metro Vancouver's marketplace. In addition to our steady growth, Automation One has acquired the machine divisions of Corporate Express, Barr Business Systems and Gold Network Printing. Presently, our company serves over 10,000 clients, making Automation One the leading office equipment and solution provider in Metro Vancouver. Automation One Business Systems is an Authorized Dealer of Canon, Océ, Lexmark, IdealMBM and Francotyp Postalia office solutions.
PROVIDING THE BEST DIGITAL SOLUTIONS
With our unique approach to your organization's specific digital needs, Automation One helps you implement innovative solutions customized to your corporate culture.
Automation One is an award-winning printing solutions company that will help launch your business to the next level in print technologies and digital solutions in Vancouver.
customer service and support
Automation One Business Systems has continually strived toward the highest level of customer service and support. Presently, our ratio of manufacturer trained service technicians to customer's base accounts is well above the industry average. This ultimately results in a higher level of service and a response time that is significantly better than most firms in our industry. Our service, parts and toner departments are also centrally located at our office, so customers enjoy prompt and efficient service. Currently, Automation One printing services, Vancouver, have an average service response time in Vancouver well under 4 hours.
Automation One is an independent consultant focused on researching, testing and recommending best-in-class solutions for our customers. We examine each client's environment and offer greater objectivity and more choice, since we are not limited to a single manufacturer or brand. In addition, Automation One provides solutions across the entire document lifecycle – from capture (Scan) to storage/retrieval (Document Workflow) and output (Email/Print/Copy)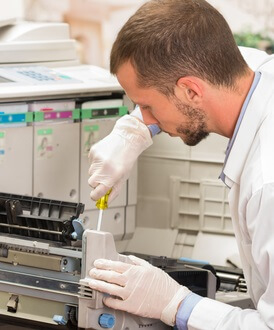 We have been a client of Automation One for over 10 years now. John and his team have provided outstanding customer service throughout that time. On the rare occasions we have issues with our printer, the service department is always quick to respond, often out within a few hours. I would not hesitate to recommend Automation One and look forward to continuing to use them going forward.
Have been dealing with Automation One since 1993 and the Achtem family since 1995. Have referred them on to multiple people. Always excellent service and excellent advise. Recommend them highly
Just had a new Canon printer installed. The installer/technician was Craig. Service was phenomenal and he was super helpful. I highly recommend AutomationOne and specifically ask for Craig. He is without question one of the most intelligent IT people I have met. He's friendly and helpful as well.