The all-in-one printers can handle your printing, scanning, and copying needs and some even offer fax capability. Whether you need to print off a document, scan any pic, or copy your office paper, the all-in-one Printers Vancouver can handle all your various works of offices.
With the increase of mobile devices in workplaces, mobile printing is becoming a desirable function to have in offices. Features like Wi-Fi direct make it easy to print from your phone or laptop and because of having the latest technology such as automatic duplexing, lets you print on pages front and back without having to flip pages and also re-feeding them into the printer by hand. From inkjets and laser printers to portable printers, you can buy according to your suitability.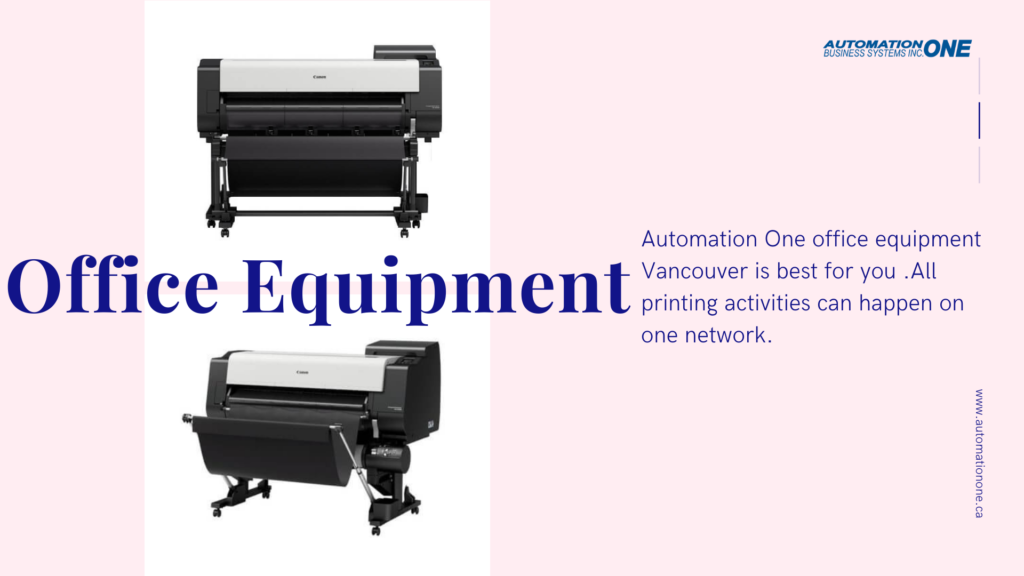 You can also buy Automation One Large format printers which have huge benefits because of their ability to produce high-quality images and Crisp texts. Most wide-format printers are very efficient as they can produce up to 15 large posters per hour. There are other things such as point of purchase displays, Posters, Yard Signs, Tradeshow Signage, and wall & floor graphics that can be printed by these multifunction large format printers.
Automation One office equipment Vancouver is best for you and also the latest advancement in printing machines improves document management in offices. All printing activities can happen on one network. It also increases security and decreases your printing costs. Moreover, multifunction printers are not only smart equipment, but also take up less space, and fewer resources in offices.