Many businesses, including startups and small businesses, invest in all-in-one or multifunction printers so that they can have an access to various functions in one unit. In a multifunction printer, you can do printing, faxing, scanning, and also copying; this is an economical way to do office work. This innovative and cost-efficient office equipment also has Wi-Fi connectivity and allows for scanning directly to the cloud for easy access by others to make office workflow more smooth and effective.
Choosing the right printer for your business
Most businesses opt for networked printers that can be shared by multiple users; in today's multifunctional printers, you can expect upgraded features, including networking, high printing speeds, better handling, and advanced print finishing.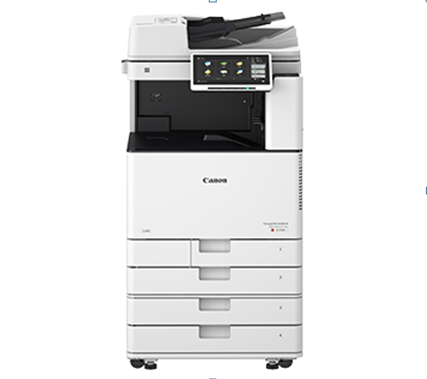 Moreover, a multifunction printer can make digitizing documents much easier. You can purchase the printers according to your office requirements. For example; you will want that your multifunction printer has cloud capabilities and the option to integrate with your most-used apps, such as Google Drive or DropBox. This type of printer can even automate your archival process by automatically sending your scanned documents to predetermined folders in the cloud or your local network.
If your day to day duties require a heavy volume of printing, then you should go for the laser printers. Many companies where the use of papers is the maximum, prefer laser printers. These printers work by taking the texts or images that are being printed and beaming them onto the drum, which attracts the toner and then transfers it to the paper.
Benefits of buying Multifunction Laser Printer
Because of the fast speed, laser printers are preferred by most companies. These printers can print a high volume of documents at a high speed.
Laser printers are good investments because of the high durability. You can use laser printers for many years. Because of this, many businesses put a good amount of money on laser printers to get numerous benefits in the future.
This is the main benefit of using laser printers as you will get sharp and clear text documents. The high-quality documents are the reason that these printers have a high demand in the market.
One laser toner cartridge can print many more pages than an inkjet toner cartridge, which means laser printers have a good value for money.
Before you buy the multifunctional printer, consider your budget too. You should know about what are you willing and/or able to spend. It is important to come up with an ideal range and then a ceiling that is your absolute limit. You can also consult someone who got multifunction printers in his office.
Printers' maintenance and service
Your laser printers require regular maintenance, including cleanings, inspections, and replacement of worn and faulty parts, which helps prevent unexpected breakdowns and also extends the life of your office machines.
For more information, you can talk to the automation one professionals who are experienced and also can help you in choosing the upgraded and innovative Commercial Printers Vancouver office equipment.