As a small business owner, you will want to get a service that can help you in marketing your products; the Large Format Printers can make your business more growth-oriented and also attract more customers.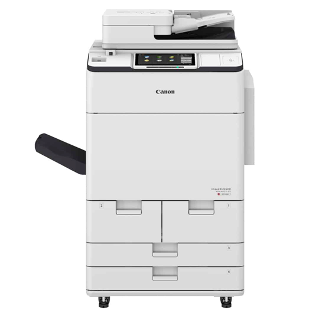 Below are some reasons how printers can benefit the new or small business:
Create high-quality images to market your business
The wide or large format printers can create vivid images that will allow your business to stand out. When you have a new business, you try to attract your customers with effective advertisement strategies. These printers can help you in printing big images of your business products in large numbers in a quick time. This way you can make your business visible among other big firms.
In the trade shows, you can promote your business products and also can divert the attention of people towards your products with the help of big posters on the booth or places where you are exhibiting your products.
In launching new products
You can use large format printers to print advertising materials, such as brochures, flyers, or pamphlets to spread your words to make new customers. Though in today's world you can do promotions on the internet, yet flyer marketing is still an effective form of marketing. A physical paper flyer can make you stop and take a look.
Unlike the digital ad, a physical flyer or pamphlet remains with you. Any potential customer may place it in his bag or on their desk, and maybe in the future, that customer can make up his mind to buy your product. This way your small or new business can make a mark in the competitive market.
This is the main benefit of a wide format printer, you can print on almost any material, such as wallpapers, wood, ceramics, coated metal, PVC, vinyl, foam, and fabric. You can be creative according to your business needs. You can take the help of floor graphics, murals, and signs to advertise your services.
Faster printing and higher printing volume
The innovative and upgraded Commercial Printers Vancouver, including large format printers can do all your printing work at a high speed and also can manage your various printing works simultaneously. High printing volume is the main reason that new companies trust commercial wide format printers to complete all printing tasks in a quick time.
So, if you are looking to start a business and thinking of saving on advertisements; investments in large format printers can help you reach your advertising and marketing goals on a limited budget. These printers are a must for any business looking to upscale its marketing efforts in a cost-effective way. The investment is worth it as your large format printers can produce eye-catching prints and also long-lasting ones.
If you are still confused in choosing suitable printers for your company, then Automation One Office Equipment Vancouver services can help you in buying affordable and latest printers that can handle all types of printing jobs.